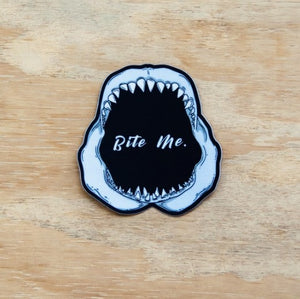 These little beauts are great fun and add personality to anything you choose to stick em' to! This sticker is for the sassy and bold, don't be fooled by a pretty face..... They bite! Designed by me, and manifactured by a trusted company, these stickers are 100% waterproof, durable vinyl material and can go pretty much anywhere your heart desires!
THIS STICKER: 4 Inches x 4 Inches (approx)
NOTE: Most stickers are made to order! Small quantity orders will be processed quicker, larger orders will take longer as a third party manufacturer is used!

Made in United States