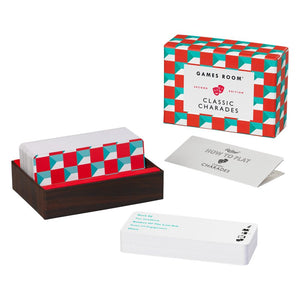 Take to the stage in Charades from Ridley's Games, a game all about acting out and acting silly!

In this strategy family game, it's a race against 'mime' to get your team to guess the topic listed on the game card. Remember that you can't speak, make any sounds or mouth any words -- you need to rely on your acting abilities alone!

Perfect for the whole family, Charades is suitable for ages 8+, 4 or more players, and has an average of 20 minutes gameplay.