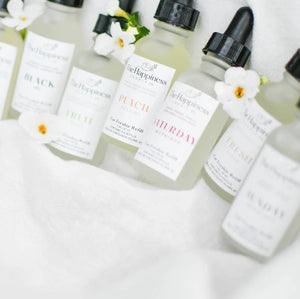 Is your Car Freshie empty? Well then it's time for a refill! The freshie refill bottles will fill your freshie container 3-4 times depending on the bottle shape that you have.
The refill bottle comes in a glass bottle with a dropper to make refilling your freshie easy! 
HOW TO REFILL YOUR FRESHIE: First, give your refill liquid a good shake before opening to ensure that the contents are well combined. Remove the wooden lid from your freshie and use the dropper from your refill liquid to refill your freshie. Put the wooden lid back onto your freshie and you are good to go! Remember to only flip your freshie upside down for 5-10 seconds at a time. If the wooden lid gets over-saturated, your freshie will drip and risk getting the oils in your car.