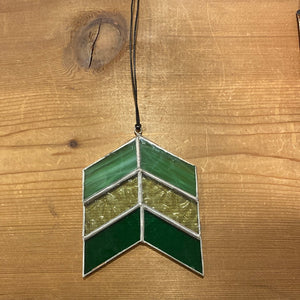 A perfect gift to remind your ocean lover of the good times you've had. Or great for cottage decor! Do you love the outdoors as much as we do?
What do I use my sand dollar for? These are perfect as glass wall art, cottage decor, suncatchers or hung in your office.
HOW IT'S MADE // Handmade with a smile in mind! Each piece of glass is hand cut, ground and then copper foiled. Pieces are then soldered together and finished with a leather rope.
SIZE // This sand dollar measures approximately (4" wide x 4" tall) - the leather is on top of these measurements.