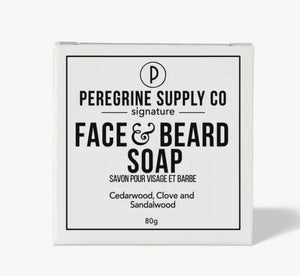 Made using traditional soap-making techniques, and formulated with a choice blend of vegetable fats, our face and beard soap will cleanse and care for both your beard and well as the skin underneath.
Superfats in the soap base will moisturize and nourish your skin and hair as you wash, keep your face hydrated and itch-free. By keeping harsh detergents and surfactants off your face, a leave-in conditioner is not necessary.
Just follow up with your favorite beard oil after you shower. Size: 80g.