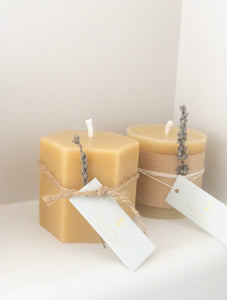 Ihtsipaitapiyopa - The Bee - The Essence of all life
Artisanal Candles, hand-crafted in our studio using only 100% pure, wild Vancouver Island beeswax. Solar filtered through clay and charcoal to ensure quality and purity.
This beautiful little egg is perfect for Spring. Use it to decorate your home or hide in Easter baskets!
Pure cotton wick, 100% pure Vancouver Island Beeswax
Fern Pillar: 3 1/4"x3 1/4"
Burn Time: Approx. 50 hours